WebMIDICon
A collection of hackable web-based MIDI instruments, implemented as a web-based MIDI controller.
I wanted to create a MIDI instrument that allows me to jam with other musicians. Play MIDI with your PC keyboard, or with a touch screen on an iPad.
Features
WebMIDICon works on desktop, tablet, and mobile devices. It lets you use one tool for many use cases.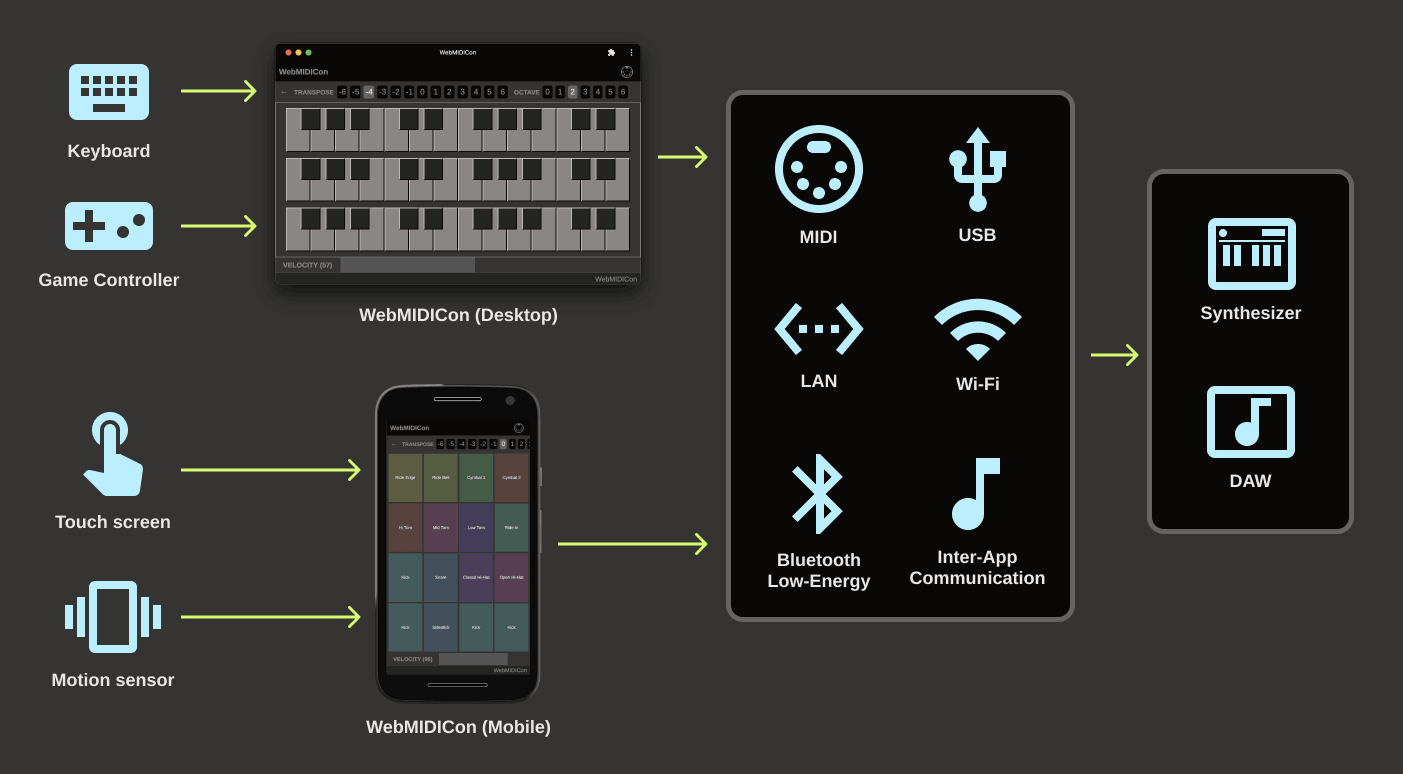 Demos